Welcome to the Tanktastic Wiki!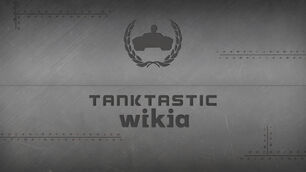 Welcome! This wiki is a collaborative site dedicated to the game Tanktastic. Feel free to edit and add information!
*(If you have any questions regarding wiki maintenance or the state of the wiki please discuss it on the Official Tanktastic Forums or the Official Tanktastic Discord!)
(*Announcement! We are pleased to inform you that Apple finally approved Tanktastic as of Nov 19, 2018! You can find it on App Store as usual: https://itunes.apple.com/id/app/tanktastic-3d-tanks-online/id613078505 )
About Tanktastic
Tanktastic is a 3D PvP massive multiplayer online action game that brings the excitement of a console game to your mobile device. Being an ongoing venture of its inspired creators, Tanktastic is constantly updated with new and compelling features, including tank models, game modes, and battle terrains.
Gang up against your enemies, help your teammates, protect your pride, engage in high-octane tank battles, and experience the thrill of your life. Select your tank, target, and FIRE!
Current version: 2.3.0
Sections
Useful Links
Recent Edits