NOTICE: This wiki has recently been adopted, and we are in the process of reorganizing many pages. You may experience disruption from time to time of key pages.
Tanktastic is a 3D PvP massive multiplayer online action game that brings the excitement of a console game to your mobile device. Being an ongoing venture of its inspired creators, Tanktastic is constantly updated with new and compelling features, including tank models, game modes, and battle terrains.
Gang up against your enemies, help your teammates, protect your pride, engage in high-octane tank battles, and experience the thrill of your life. Select your tank, target, and FIRE!
Welcome to the Tanktastic Wiki!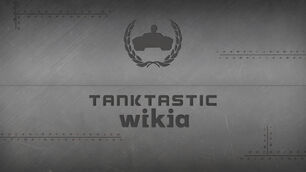 Welcome! This wiki is a collaborative site dedicated to the game Tanktastic. Feel free to edit and add information
Sections
Useful Links
Recent Edits