Tanktastic is a 3D PvP massive multiplayer online action game that brings the excitement of a console game to your mobile device. Being an ongoing venture of its inspired creators, Tanktastic is constantly updated with new and compelling features, including tank models, game modes, and battle terrains.
Gang up against your enemies, help your teammates, protect your pride, engage in high-octane tank battles, and experience the thrill of your life. Select your tank, target, and FIRE!
Welcome to the Tanktastic Wiki!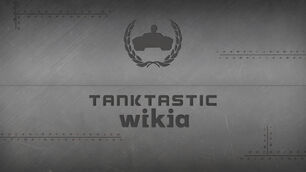 "
Please READ the rules BEFORE EDITING this wiki!"
Feel free to make some tweaks or add some stuff about Tanktastic and browse through categories. You must make an account to edit pages and make sure that you know what you are adding/editing. When adding information make sure it is factual and not based on opinion. Also be appropriate! If you have any queries please contact an admin, all of which can be found by clicking the admins/staff link. Recommended it to first read the Policies/Rules and the Style Guide.  
(To make your experience of the Tanktastic wiki much better go to desktop view on smartphones.) 
Sections
Useful Links
Recent Edits
Ad blocker interference detected!
Wikia is a free-to-use site that makes money from advertising. We have a modified experience for viewers using ad blockers

Wikia is not accessible if you've made further modifications. Remove the custom ad blocker rule(s) and the page will load as expected.