History
The T-14 Armata (Russian: Т-14 Армата, industrial designation "Object 148") is a Russian 5th generation main battle tank based on the Armata Universal Combat Platform. It was first seen in public (initially with its turret and cannon shrouded) during rehearsals for the 2015 Moscow Victory Day Parade. The Russian army plans to acquire 2,300 of the T-14 Armata in the period 2015-2020. Russia is planning to sell the T-14 Armata to Egypt and countries in Asia.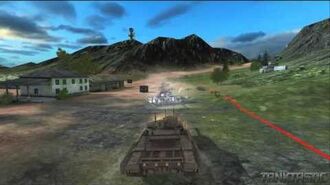 Performance
The T-14 Armata currently has no equivalent opponent in real life, and in the 2.0 update it will be placed in a league of its own. This league may be called the "Armata Club". Statistics for the Armata are unknown at this time, and the only thing known is that the Armata will not be able to join into matches with any other tank except itself (this may change when the PL-01 Concept gets added into the game in 2.01).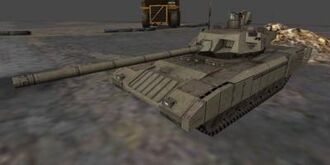 Ad blocker interference detected!
Wikia is a free-to-use site that makes money from advertising. We have a modified experience for viewers using ad blockers

Wikia is not accessible if you've made further modifications. Remove the custom ad blocker rule(s) and the page will load as expected.