History
The PL-01 Concept is a Polish armored fighting vehicle created by OBRUM with support from BAE Systems. The concept vehicle project was first unveiled at the International Defense Industry Exhibition in Kielce on September 2, 2013. A full prototype is estimated to be completed in 2016, and should the project be finalized and approved following evaluation, mass production is scheduled to begin in 2018.
The PL-01 Concept will be equipped with a 940 horsepower (700 kilowatt) diesel engine coupled to a torque converter, automatic gearbox, and driving assistance mechanism. The vehicle can reach speeds of up to 70 kilometers per hour (43 miles per hour) on hard roads and 50 kilometers per hour (31 miles per hour) in rough terrain, with a maximum range of 500 kilometers (310 miles). It can successfully climb obstacles of 30 degrees, cross ditches and trenches up to a width of 2.6 meters (8 feet 6 inches), and cross water obstacles with a depth of up to 1.5 meters (4 feet 11 inches) without preparation.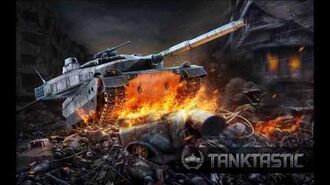 Ad blocker interference detected!
Wikia is a free-to-use site that makes money from advertising. We have a modified experience for viewers using ad blockers

Wikia is not accessible if you've made further modifications. Remove the custom ad blocker rule(s) and the page will load as expected.