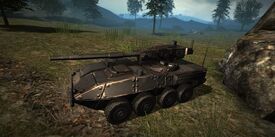 The M1128 Stryker MGS (Mobile Gun System) is an eight-wheeled armored fighting vehicle mounting a 105 mm tank gun. It was based on the Canadian LAV III light-armored vehicle, manufactured by General Dynamics Canada. It is in service with the United States and was also being considered for adoption by several other countries, including Canada itself. Following the end of the Cold War, some theorists believed that the existing suite of U.S. armored vehicles, designed largely to fight Soviet mechanized forces in Europe, were not well suited to the lower-intensity missions U.S. armed forces would be tasked with. This led to the development of a new armored fighting vehicle designed for lower-intensity combat, rather than large-scale battle.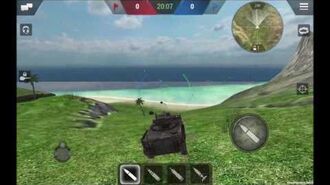 Ad blocker interference detected!
Wikia is a free-to-use site that makes money from advertising. We have a modified experience for viewers using ad blockers

Wikia is not accessible if you've made further modifications. Remove the custom ad blocker rule(s) and the page will load as expected.