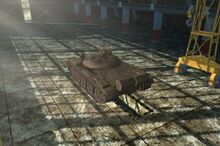 History
The IT-1 (Russian: Истребитель танков–1, Istrebitel' tankov–1, 'tank destroyer-1') was a Soviet cold war missile tank based around the hull of the
T-62
. The tank fired specially designed 3M7 Drakon missiles from a pop-up launcher. It saw a very limited service between 1968 and 1970. The large deadzone around the tank created by the missiles' minimum range combined with the limited amount of ammunition it carried made it unpopular with the military. Also, the 520 kg of guidance equipment needed for the missile was impractical. Eventually, the tanks were converted into recovery vehicles. A turbine-powered version was also developed named the IT-1T. Tests were conducted in April 1964 using two prototype IT-1 tanks. In 1964, there were 94 test firings. Until the end of 1964 they produced 94 controlled launchings of "Drakon". In 1968 the vehicle was put into limited production, which continued until 1970.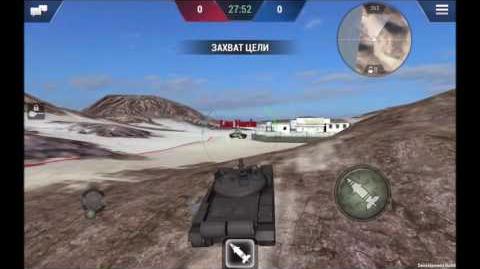 Ad blocker interference detected!
Wikia is a free-to-use site that makes money from advertising. We have a modified experience for viewers using ad blockers

Wikia is not accessible if you've made further modifications. Remove the custom ad blocker rule(s) and the page will load as expected.