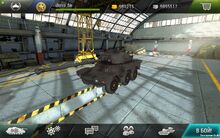 History
The Panhard ERC 90 (Engin à Roues, Canon de 90 mm) is a French six-wheeled armored all-terrain vehicle which is highly mobile and amphibious with an option of being NBC-proof. While various models were tested, only two versions of the ERC were developed and produced: the Lynx and the Sagaie. The main difference between the two versions is the type of turret and 90 mm gun fitted. Sagaie is French for Assegai, a type of African Spear. The first production order for the ERC 90 F1 Lynx was in October 1979 from Argentina, for 36 units, to be used by Argentine Marines to patrol the long border between Argentina and Chile. The second large order was from Mexico, for 42 units in early 1981. Both countries ordered the ERC Lynx version because it could elevate or depress its 90 mm cannon over a wider range for operations in steep mountain terrain. This tank is still active in the present day.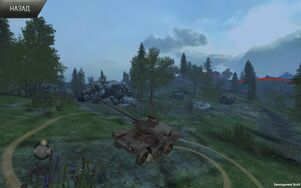 Ad blocker interference detected!
Wikia is a free-to-use site that makes money from advertising. We have a modified experience for viewers using ad blockers

Wikia is not accessible if you've made further modifications. Remove the custom ad blocker rule(s) and the page will load as expected.