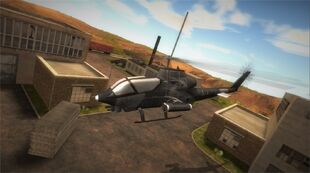 History
The AH-1 Cobra is a two-blade, single engine attack helicopter manufactured by Bell Helicopter. It was developed using the engine, transmission, and rotor system of the Bell's UH-1 Iroquois. The AH-1 was the backbone of the United States Army's attack helicopter fleet, but has been replaced by the AH-64 Apache in Army service. Upgraded versions still continue to fly with the militaries of several other nations. The AH-1 twin engine versions remain in service with the United States Marine Corps (USMC) as the service's primary attack helicopter.
Ad blocker interference detected!
Wikia is a free-to-use site that makes money from advertising. We have a modified experience for viewers using ad blockers

Wikia is not accessible if you've made further modifications. Remove the custom ad blocker rule(s) and the page will load as expected.