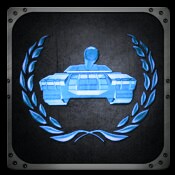 For any queries or issues please contact any of the below staff. They make sure that the wiki is in order.
Please note: we are NOT part of G.H.O.R; none* of the admins are employed by G.H.O.R. Therefore do not ask us about updates or new things being added etc... Since we do not know...
(*)The exception being romeoordos who is the head developer of GHOR, but he will not say anything, hence any questions on these things are futile.
Founder of the Wiki
Bureaucrats (electing new admins)
Admins
Ad blocker interference detected!
Wikia is a free-to-use site that makes money from advertising. We have a modified experience for viewers using ad blockers

Wikia is not accessible if you've made further modifications. Remove the custom ad blocker rule(s) and the page will load as expected.