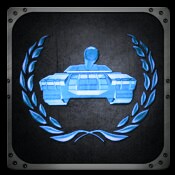 Should you have any inquries, questions, problems; et cetera: you may contact one of the Tanktastic Wikia Staff listed below.
However, please; note that we are not part of G.H.O.R: henceforth, do not ask us about future patches, updates; et cetera: for more information, you may contact one of the Tanktastic Staff on the English Tanktastic Forums.
The Retired Lead Developer, Romeo Ordos, will not say anything in any regards to the Game; thus, any questions will be pointless.
The current list of active Wikia Staff are as follows:
Official Tanktastic Wikia Founder:Edit
Official Tanktastic Wikia Bureaucrats: Edit
Official Tanktastic Wikia Administrators: Edit
Thank you for your invaulable time, gentlemen.
Best Regards;
Tanktastic Wikia Staff.
Ad blocker interference detected!
Wikia is a free-to-use site that makes money from advertising. We have a modified experience for viewers using ad blockers

Wikia is not accessible if you've made further modifications. Remove the custom ad blocker rule(s) and the page will load as expected.