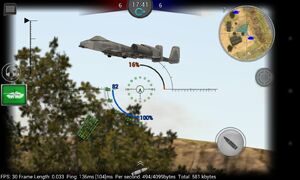 History
The Fairchild Republic A-10 Thunderbolt II or "Tank-buster"is an American twin-engine, straight-wing jet aircraft developed by Fairchild-Republic in the early 1970's. The only United States Air Force production aircraft designed solely for close air support of ground forces, the A-10 was built to attack tanks, armored vehicles, and other ground targets with limited air defenses.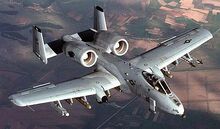 Ad blocker interference detected!
Wikia is a free-to-use site that makes money from advertising. We have a modified experience for viewers using ad blockers

Wikia is not accessible if you've made further modifications. Remove the custom ad blocker rule(s) and the page will load as expected.