The 9P139 fighting vehicle "Grad-1" is based on the chassis of the 122.4 mm self-propelled howitzer
2S1 Gvozdika
. In the rear of the machine on a rotary pursuit was installed a launcher with 36 runners. The main purpose of the machine is acting within the armored corps. It is armed with 36 unguided missiles. The full salvo time was eighteen seconds, and the firing range was from 1.5 to 15 kilometers. The time needed to acquire a target was from two to three minutes. The range of weapons included the 3M16, POM-2 9M28K, PTM-3 9M28S, and 9M28F. The mass of the projectile core is 57 kilograms, and a full reload cycle took from twelve to sixteen minutes.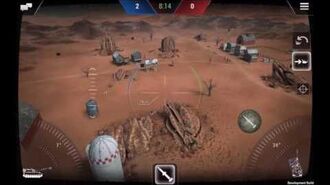 Ad blocker interference detected!
Wikia is a free-to-use site that makes money from advertising. We have a modified experience for viewers using ad blockers

Wikia is not accessible if you've made further modifications. Remove the custom ad blocker rule(s) and the page will load as expected.